The Coworking Evolution In Times of Crisis
OPINION
by Hannah Freeman, June 15, 2021
The coworking revolution starts by facing two huge crises: the external COVID-19 threat, and the internal, identity, financial, and existential crises for many businesses.
The coworking environment before the COVID19 pandemic was all about incorporating flexibility and sharing resources by offering a community where entrepreneurs, freelancers, and micro-businesses did not feel alone and could always find support.
Subsequently, this crisis has shifted all the coworking activities to the construction of a "new economy", with a growing tendency towards enjoying goods and services over the internet. 
The role of coworking spaces is now being reevaluated. It can evolve to be a savior – the face of the new normal, and contribute to a work-life balance – but the most important shift is that every company makes health and safety their No. 1 priority.
Catering the Needs of Distributed Workers
With millennials making up about 64% of the workforce, companies are already utilizing remote working as a workspace solution. Remote working has seen significant acceleration due to the pandemic, and now it is definitely considered to be a more long-term agreement between employers and employees.
Focus is well prepared to support businesses that opt for distributed workforce across prime locations in San Francisco. Our flexible offerings include:
Private office space,

Private laboratory space,

Meeting rooms,

Startup incubators,

The best locations in San Francisco, and

Incredibly affordable rates.
This not only reduces the commute time for employees as they choose the most convenient location to work but also increases productivity since working in an environment away from home for many people means less distraction.
Optimal Cash Flow Management
Flexible workspaces are the prime contenders when companies need to manage finances and control liquidity better. The alternative would be committing to pay a long-term lease.
Flexible workspaces provide a cost-effective solution, including through partnering with other businesses and space providers.
Joining a membership-based workspace such as Focus ensures that all your cost is rolled into one fixed membership rate, covering space management and utilities costs. This can surely provide stability for future enterprises.
Customized Workspace Solutions
Across industries, the office space plays a key role in the productivity and well-being of employees, but here at Focus, we know that space solutions differ from individuals to individuals, and from businesses to businesses.
Starting from hot desks and dedicated desks, to private offices for companies of all sizes and to those who need to resize – we have easy solutions available. We are able to cater to specific needs by offering completely private spaces with meeting rooms, common areas, and other amenities.
The entire process, from moving into the location, leasing it, and custom designing to meeting and managing your requirements – are all undertaken by Focus.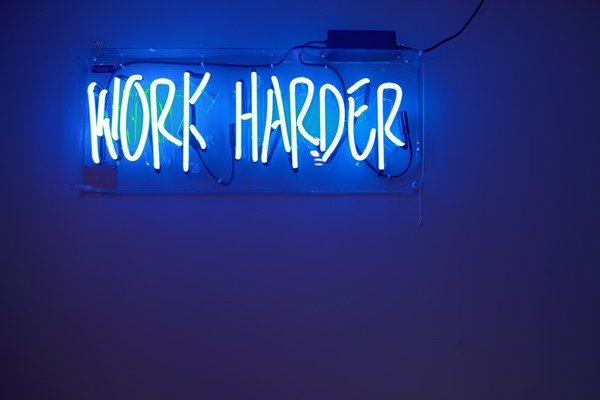 The Concept of a Hybrid Workforce
Experts and entrepreneurs believe that offices are not going to disappear, but they will be transformed to meet the needs of a new era workforce – the hybrid workforce.
These kinds of workers operate in all business niches. Turning your flexible offices and their design into super flex, you can easily meet your hybrid workforce needs, and accommodate a company of 100 people into an office made for 30.
Diversification of Communities and Niche-specific Spaces
Coworking spaces broaden the targeted audience, and they are ready to partner with big companies who want the same benefits for their business: save some money using shared offices and neighboring other companies.
Along with this phenomenon, we notice that some coworking spaces are claiming themselves to be dedicated to a certain industry, a specific niche, or working with/for a group of entrepreneurs.
For instance:
Coworking for parents,

Female-only coworking spaces,

Coworking kitchens,

Rural coworking,

Pet-friendly coworking spaces, etc.
Field-centric coworking spaces are known to be perfect for people of similar professions to share ideas and collaborate. The year 2021 is going to be the year of further transformation of coworking spaces into smart dynamic areas.