2021 Top Coworking Industry Events
OPINION
REAL ESTATE
by Hannah Freeman, April 7, 2021
No matter what your profession is, who you work for, and from where, if you're reading this it's probably safe to assume that the past year has been a challenging one for you too, equally as has it been for me and all of our team.
As 2021 has slowly started to develop, it's time to reflect on past events and look at the year with both pragmatism and hope.
Speaking of which, we have some great news: if you are a coworking member, a space operator, or a community manager – the odds are that you will thrive in 2021 and beyond.
There are worldwide events highlighting the best parts of workspaces and coworking that will inspire the comeback of offices and refreshen the coworking culture.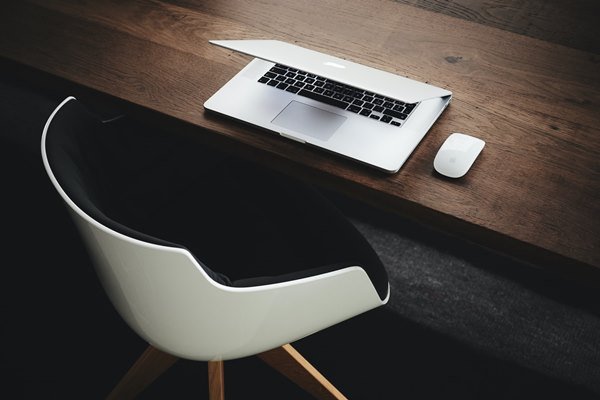 #1 Digital Workplace Experience
February 11 – May 13 – July 15 – October 14 • Online
Digital Workplace Experience is a series of virtual conferences that give you access to the latest independent research and the people-leading industry advancements. Topics that will be discussed during the conference are:
Navigating the R/Evolution of Work (Feb. 11)
Collaboration & the Knowledge Ecosystem in Modern Organizations (May 13)
Employee Experience, Digital Literacy & Workforce Skills (July 15)
Future Workplace: Emerging Technology, Innovation & Intelligent Platforms (October 14)
#2 The Second Annual Lead Workspaces Summit
February 25-26 • Amsterdam
Ulead is conducting a LEAD Workspaces Summit to explore and understand how workspaces will evolve in the future and how they will impact the business and help people and organizations be more effective.
Speakers from all over the world will tackle the difficulties we are facing and outline the opportunities surrounding employee experience, interior design, portfolio management, coworking, technology, and of course sustainability and wellness.
The Summit is an excellent networking opportunity to maximize the chance to establish new partnerships and contacts, as well as enjoy your time in Amsterdam amongst industry comrades.
Don't miss this coworking industry event! Become a part of strategic thinking, successful case studies, benchmarking opportunities, and high-level networking within the corporate real estate and workplace community.
#3 Pause Fest 2021
March 1-12 • Online
With March being around the corner, we present you the Pause Fest, as the world's leading festival for business and creativity. This is an autonomous, industry-driven movement with a purpose to bring diverse intelligence together, and fuel the next generation coworking.
Over the course of nine years, the event has seen 80,000 participants, creative and game-changing entrepreneurs come through its doors. Pause Fest is described as 'Innovation Center', 'Oktoberfest or Woodstock for digital natives.
In 2020 they have welcomed over 9,000 attendees and 10,000 online live viewers from across the world.
#4 World Workplace Europe 2021
March 17-18 • Hybrid Event
World Workplace Europe 2021 is the original all-encompassing learning and networking event on facilities and how to manage them. There's business value for professionals at every point of their careers and across all varieties of departments.
This is the largest and most well-respected conference for facility management-related stakeholders. Held annually, World Workplace Europe facilitates idea-sharing and knowledge-exchange between professionals who support and sustain the built environment to ensure smarter, more efficient, healthier, and safer facilities.
As a hybrid event, World Workplace Europe 2021 will accommodate virtual learning and in-person connections. This means that all educational sittings will be proffered online (live) and recorded for further use so that delegates can view them at their availability.
Three hubs will stream live sessions simultaneously from different locations, but those in the Netherlands, Poland, and Spain can attend the local live event, participate in break-out gatherings, and join office tours.
#5 WORKSPACE
May 31 – June 2 • Dubai
Workspace is the platform where you will find products and solutions dedicated to the commercial interiors industry. Whether it is for the workplace, healthcare, hospitality, retail, and educational spaces, this event gives you a unique introduction to regional and international brands and the latest and most innovative solutions.
This is the only commercial interiors trade exhibition that brings together a spectrum of office products while inspiring wellness thinking through dedicated workplace seminars and experiences.
This event exists to ensure fully equipped learning that reflects the growing demand for new, innovative, safe, and flexible office interior solutions.
Benefits of Participating in a Coworking Conference
There is no doubt that the coworking industry is getting more competitive. Being an ambitious company that provides thoughtful coworking space, FOCUS Innovation Studio wants not only to keep your business afloat but grow and scale it. We know that coworking business success depends on many aspects:
Tracking the global trends and growing simultaneously,
Providing technical innovations,
Promoting a healthy and safe coworking environment (especially in the years following the pandemic), networking, and
Partnering with like-minded people.
Even if most of the coworking conferences are being held online due to the COVID-19 pandemic, visiting some of them is a great way and opportunity to keep yourself in the best business form.
A coworking conference is a source of inspiration and real-life success stories that can help us adopt best practices suited for our own business.
Do you find some of the events on our list worth a visit?
Don't be afraid to speak up! And don't forget to tell your colleagues about the biggest coworking events in 2021 – planning the experience together is even more pleasant. Stay tuned and be aware of the latest updates on coworking spaces and engaging headlines.