The optimal office space design for productivity
OPINION
by Ivan Smiljanic, December 28, 2020
Redistribution of office space is genuinely led by the idea of creating multipurpose circulation and comfortable options for workers, as well as giving them a more flexible workspace design with whom they can feel relaxed, tension-free, and ready to be productive. 
In this text, experts from Focus Innovation Studio bring to you the most popular workplace design solutions that accent focus, productivity, and occupant satisfaction. Stay with us and start planning the new optimal office arrangements in the post-pandemic age.
Technology-enabled and enhanced work areas
Many types of research have been conducted to explore and evaluate occupancy standards, and the impact of faulty office space design on employee productivity, satisfaction, additional recruitments, and acceptance. 
All of those findings have been inspiring numerous innovations in workplace design, from more open space and daylight included rooms and shared or collaborative spaces, to modern technology-enabled and enhanced areas to work and meet.
But you might continue asking yourself how has workplace design evolved to meet and suit all the needs and requirements of (mostly new generation) employees, and to address the ever-changing ways in which people wish to work? Moreover, what are the core factors driving the latest innovations?
The elimination of hierarchies 
One of the first ways to inspire friendship and eliminate bad competitiveness, companies have decided to change their look on collectives.
First on the list were hierarchies, and with their elimination CEOs and managers spurred a more democratic collaboration among departments and between their individual employees. 
It has become normal and rather common for a member of a higher position in the firm to sit and work among other employees.
Flexible environments for individual and shared work
In order to attract and retain new employees, businesses are trying to keep them healthy, productive, and happy, facilitating, and managers every wish and reason they might be seeking to inspire them. 
An imaginative approach to workplace design for productivity braces for the two strategies that address many important factors in that design.
Redistribution of space
Large conference rooms are gone for good, accompanied by their large conference tables. There has also been a widespread realization that semi-open spaces in the plans, with low panels between each workstation and employee (such as cubicles), foster less collaboration, and generate even more distractions than productivity.
Office space design has been reclaimed and redistributed in order to create a greater variety of smaller, useful settings and connective areas that offer employees different options for working together, or alone.
These spaces often include enclaves along the path or corridors with padded benches for offhand conversations. There are high-backed sofas and lazy bags for private phone conversations or rest. Shared tables seat many colleagues in the office happy hours, for lunch or activity planning.
The implementation of flexible furniture helps to ensure that these multipurpose areas can accommodate up to 10 people or more, at once. Employees now feel that their new office spaces support their work styles and wishes, and as a result – they make use of optimal offices.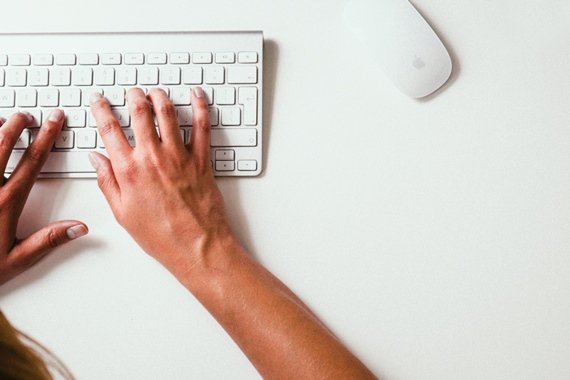 Multipurpose circulation space
Mentioned shared and well-organized options provide employees comfortable and healthy places to work – in a variety of settings that include open collaboration areas, spaces between conference rooms, circulation paths, small meeting rooms, or multipurpose break areas. 
Circulation is not a necessary evil any more – it's recommended and as a result, driven by the evolution of circulation into multipurpose experiential spaces essential to creativity and collaboration, employers have increased their productivity by 50%.
Encouraging mobility in the workplace design has become widely accepted and the best practice to support employee well-being, which also, in turn, carries the promotion of productivity, good staff retention, and workplace wellness.
An act of humanity within the workspace
Research has found that open-plan offices, with shared desks, were more persuasive than old-fashioned "cellular" arrangements that lead to a feeling of "dehumanization". Workers have described those in open-plan offices with statements such as "my organization treats me as if I were a robot". 
Industry growth is driven by cost and for companies that don't think about the wellness of their employees, there is a lack of awareness of humanity. Property developers and realtors say bad workplace design is to blame. While office density has increased across the board, typical space per person was shrunk by double.
Companies need to consult their staff about space innovations, and simultaneously work with advisors. Office space experts from Focus Innovation Studio specialize in distinguishing between workers' natural resistance to change and identifying genuine problems. That is how employers, designers, and landlords work together to face and overcome the challenge.
There is a secure change management process that is going to happen in order for people to get comfortable at their jobs, and the changing of routine will be quite a shock.