The Importance of Creating Incubator Programs For Entrepreneurs
OPINION
by Hannah Freeman, July 1, 2021
Business incubator programs are specially designed arrangements to help young startups innovate and grow. Within the incubator program, entrepreneurs are usually provided with workspaces, mentorships, education, and access to investors.
According to research, there are 1,400 business incubators all around the U.S. and their number is expected to double by the end of 2022.
So, what do business incubator programs offer to entrepreneurs, and why do they join?
Could joining one be a strategic move for your business?
What Is a Business Incubator
Business incubators offer resources that allow companies and entrepreneurs to shape their ideas and put them to action – while operating at a lower cost. This is usually needed during the early stages of business growth. 
Business incubators are not particularly new "inventions"; they have been around since the 1950s, and since then, they have evolved through many forms, giving several different types of incubators to modern entrepreneurs.
A Business Incubator Vs. Business Accelerator
The difference between business incubator programs and business accelerators is that incubators typically follow a less rigid schedule and can be tailored to a business's unique needs. 
Think of them as residencies with the added benefit of educational programming and mentorship. 
On the other hand, accelerators are known for providing seed investments to participants in exchange for equity. 
Also, the business incubation process can vary depending on your company's needs, but in general, you can stay in an incubator program as long as it takes you to grow your business, and reach a sustainable level.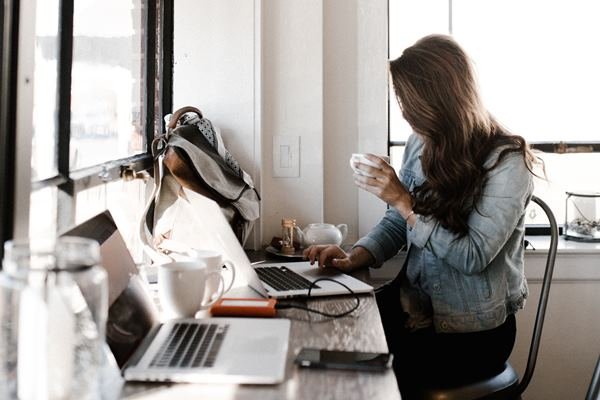 The Application Process
To sign up for a business incubator, an entrepreneur has to apply and eventually get accepted into an incubator program. 
Each business incubator, much like accelerators and pre-accelerators, has a unique application process. However, it's often less competitive than startup accelerators. 
The business incubator application process is usually comprised of a few steps:
Filling out an application form and answering questions

about yourself and your business. Bear in mind that some incubator programs ask for a business plan and previous business activities.

The interview:

Short and designed so the interviewer can learn about your experience quickly. Sometimes they are held via brief

video call

.

Decision:

It takes a few weeks for an incubator manager to make an acceptance decision. 
P.S: If you're interested in getting financial aid, you can apply for that program upon getting accepted.
Why Should You Apply For An Business Incubator Program
There are many benefits of a business incubator for a growing startup. Here's what you can gain by applying.
Cost-Efficiency – Save On Rent and Amenities
A business incubator program usually offers a coworking space at a low cost. This approach allows you to save on operating expenses and amenities while you grow your business.
A Chance To Learn and Grow
Most incubators provide low-cost coworking spaces and easy access to mentorship. These means can save young companies money and resources, and many entrepreneurs look at incubator programs as a type of investment.
The best business incubators give you access to a network of mentors, coaches, and educational programs gravitating toward business innovation. 
Mentors are usually entrepreneurs, accountants, HR professionals, investors, lawyers, researchers, and more.
Through the business incubator mentorship provided by such professionals, you'll learn how to make a business plan that's appealing to investors. They'll teach you how to deliver a convincing pitch and use business practices that investors wish to see and pay for.
Easier Access To Funding
An incubator program for entrepreneurs is a useful resource for startups looking to raise investment capital. It often gives you a closer connection to venture capitalists who may want to fund your ideas. 
Sometimes even the acceptance into such a reputable program can impress investors, serving as proof of your skills and business drive.
A Chance For Networking With Other Startups
In business incubator programs, you'll share your office space with a group of fellow innovators. There are many benefits of coworking spaces for startups. 
Besides the advantage of shared resources, utilities, and saving on costs, you'll be in a prime location to meld minds and partner with other companies.
Also, incubators are usually in direct contact with big investors, venture capitalists, and other important business people. Incubator programs can introduce your team to these funding sources.
Coworking Spaces Are Ideal For Improving Focus
Our space for young entrepreneurs and scientists is even carrying the name that best describes the purpose of coworking.
Incubator programs are held in coworking spaces because they offer a structured environment that helps you, as a beginner, merge with your work. 
Whether you have daily workshops or scheduled work time, you can establish good work habits to get your business off the ground.
When An Business Incubator Program Might Not Be For You
While business incubators offer a plethora of benefits, there can be a few downsides to consider and remember before you apply for programs.
Incubator Programs for Entrepreneurs Require Time Commitment
While accelerators and pre-accelerators offer structured, time-bound programs that you can adapt to your regular work-life schedule, incubators have a slower pace. 
Incubator programs are the right fit for companies that can take more time to grow.
Sometimes their rigid schedule with strict attendance at training, workshops, and social activities can withdraw from the demands of actually running a business and getting (other) clients. 
While distracting for some, this education opportunity can be invaluable to those who really need and want it.
Most incubators are looking for great ideas, whether they are tied to particular industries or academic programs. 
Software development

Professional services

Health sciences
Non-profit incubator programs

focus on women-run businesses, underserved populations, or university students, etc.
A business incubator program is designed for early-stage companies and startups. If you're looking for mentorship and affordable office and coworking space – FOCUS is the right fit for you.
We're focused on giving young entrepreneurs the tools and know-how they need to found a startup. You'll gain the coworking space and coaching you need to develop a business plan and get your rocket-fueled.